Modern manufacturing premises
In our new premises we manufacture 3 million plastic mouldings every day, using modern working standards and maximum automation.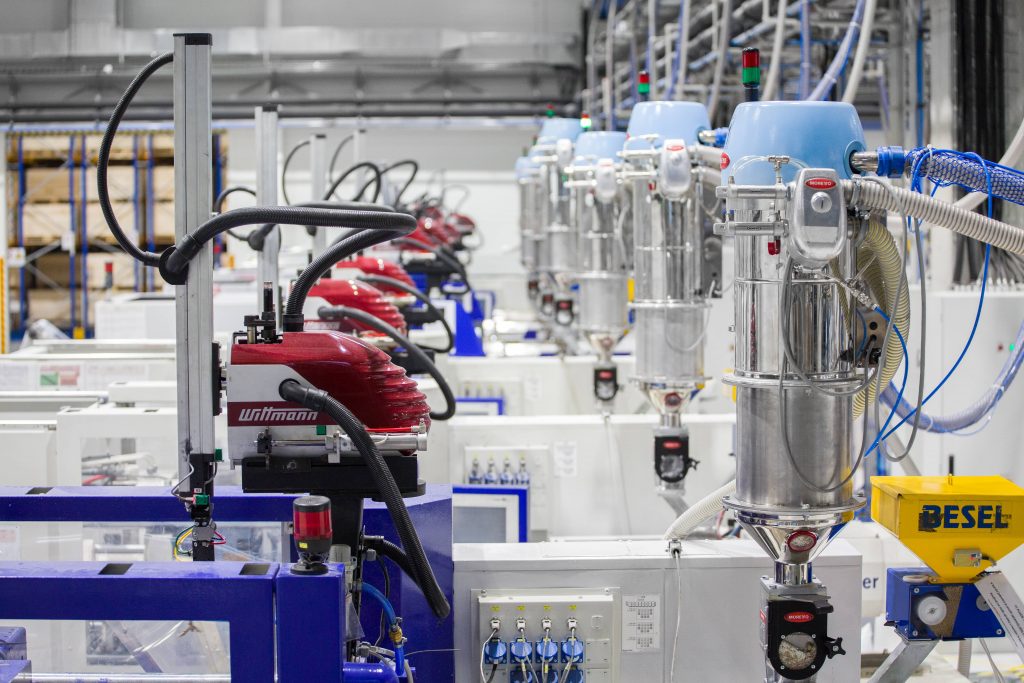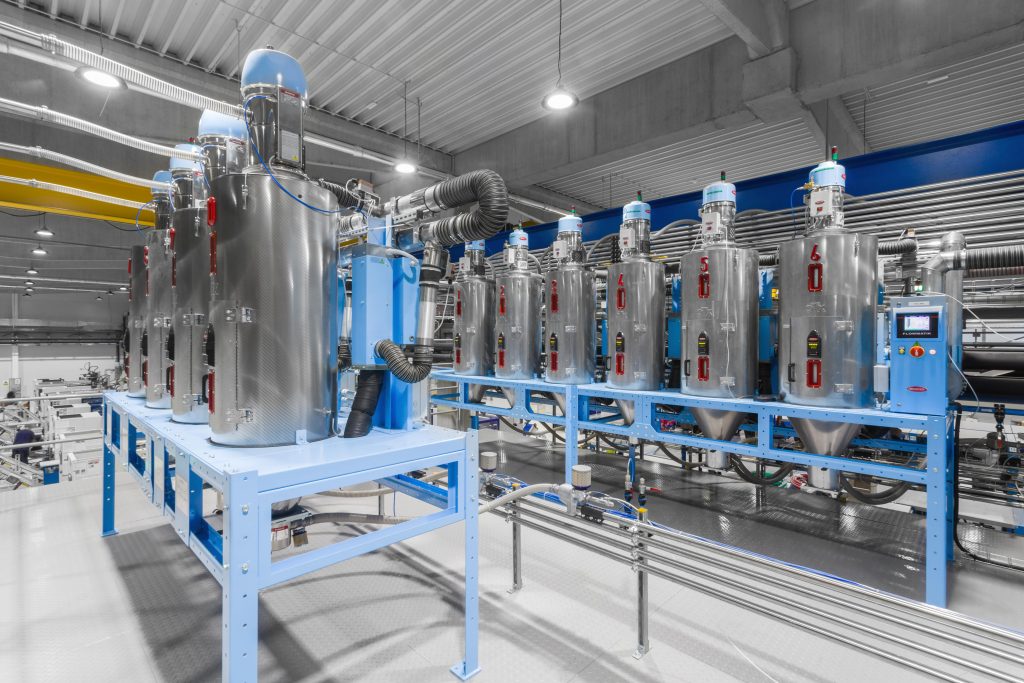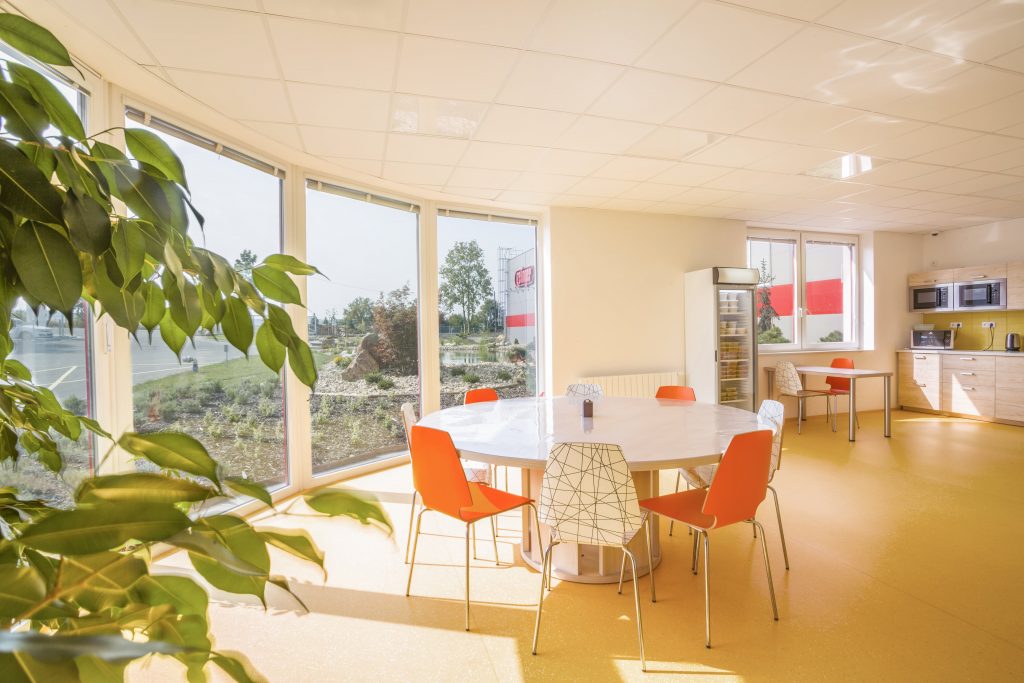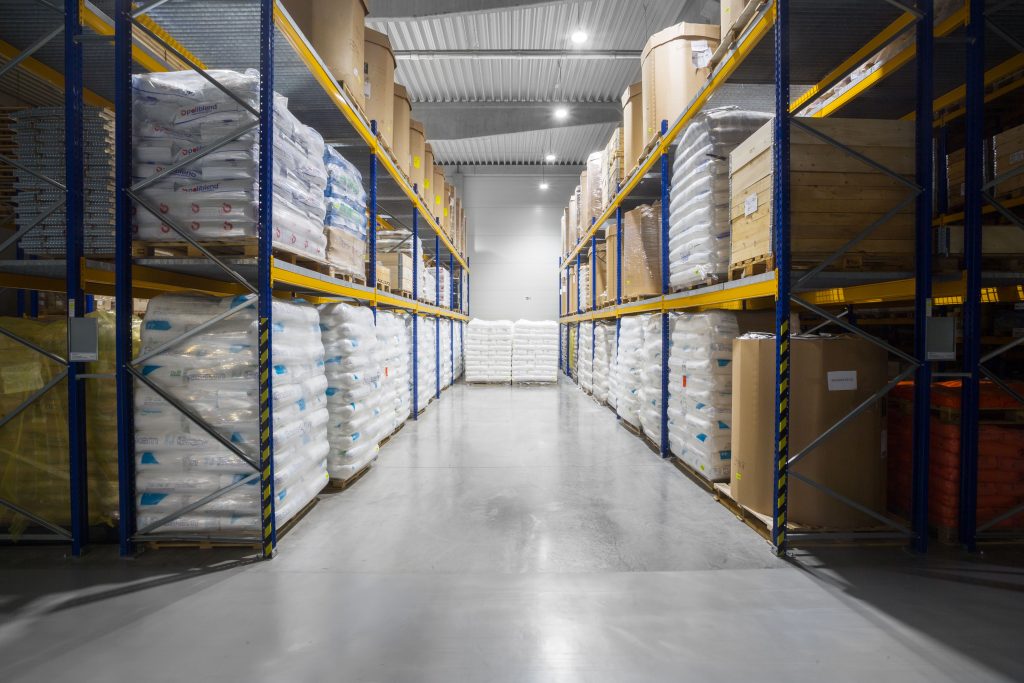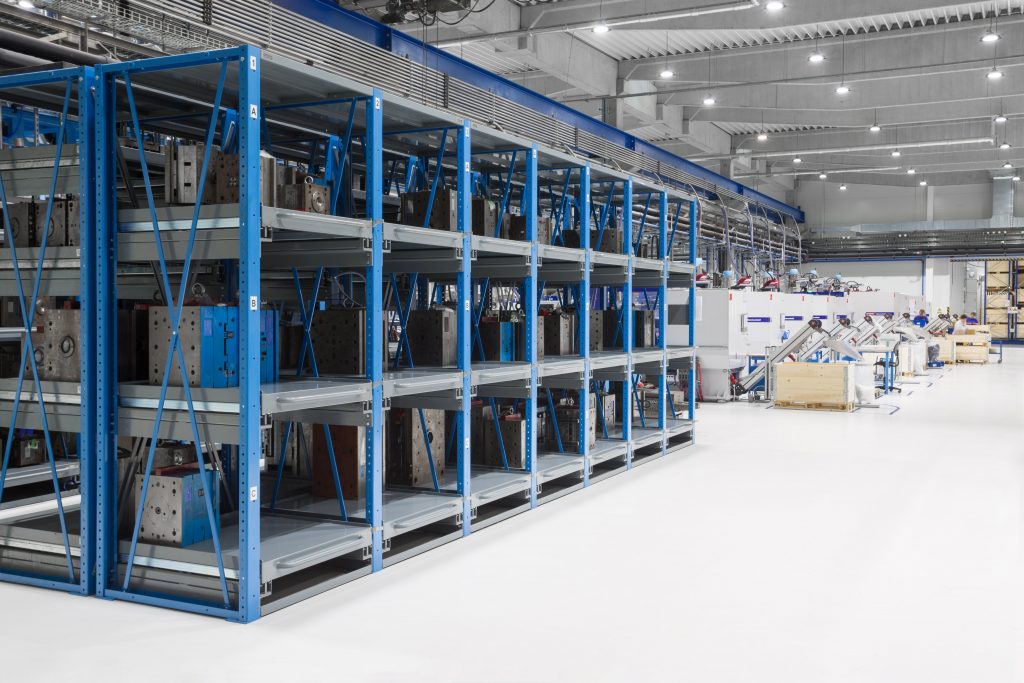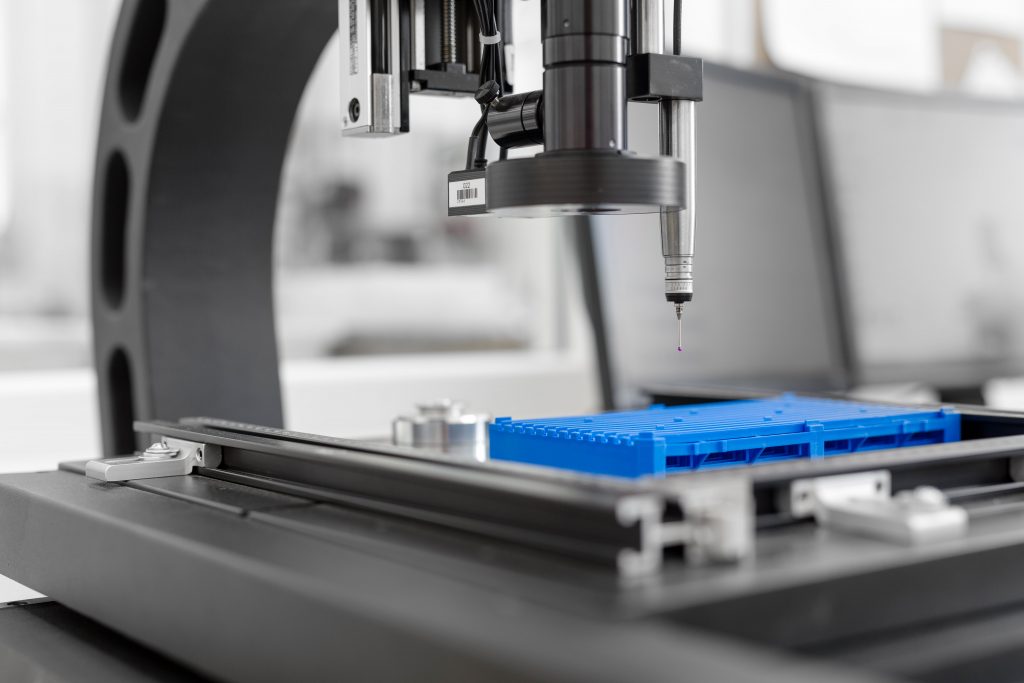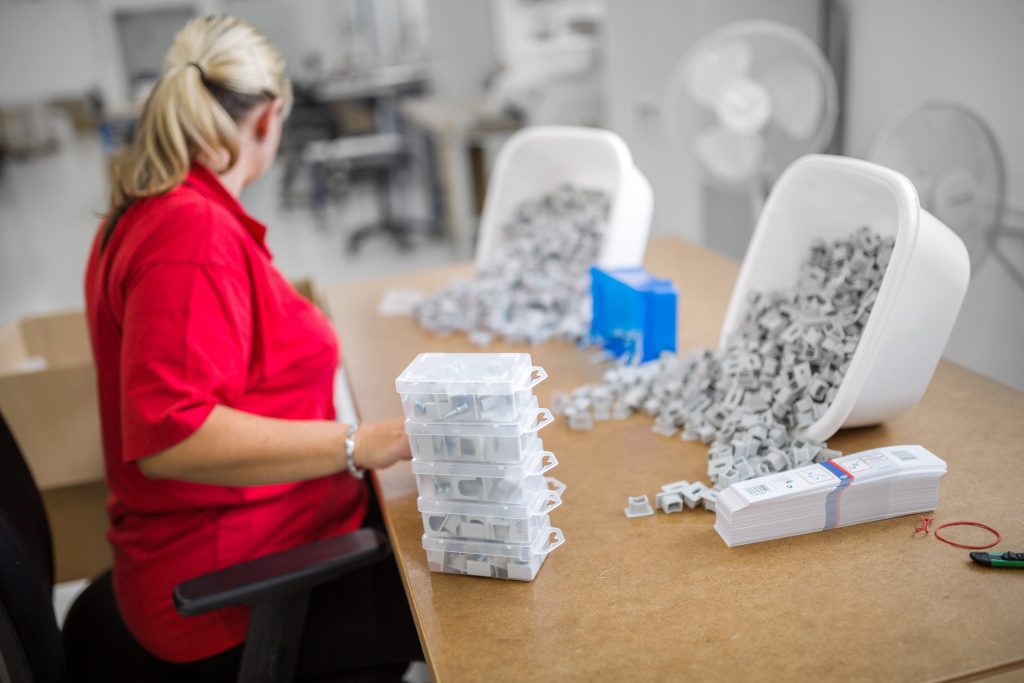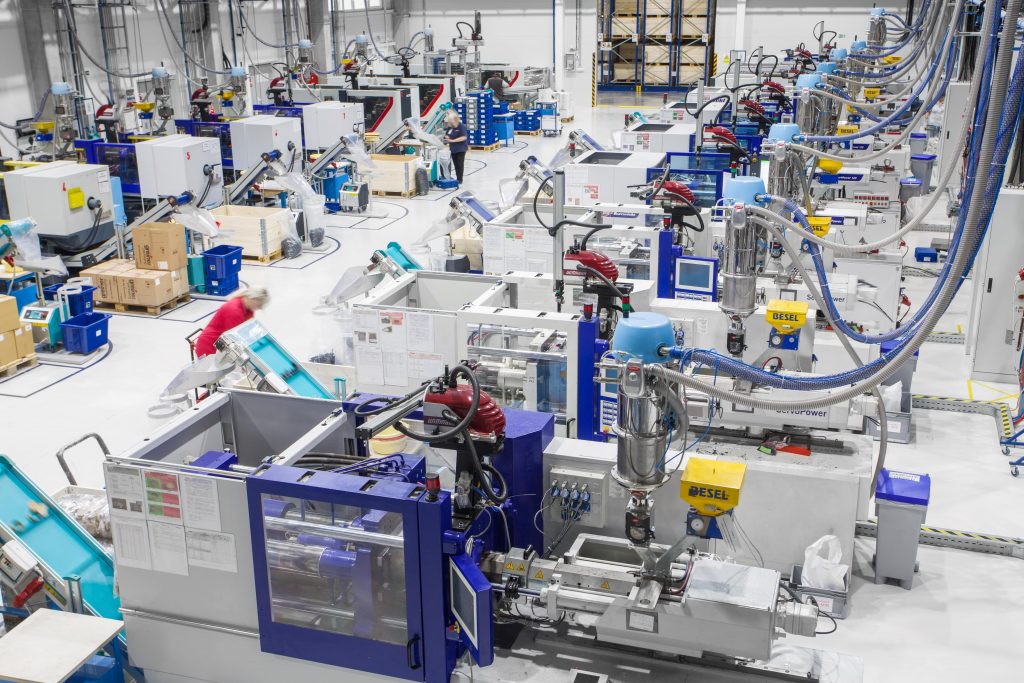 Warehouse and material receipt
Manufacture of mouldings
Finishing plant
Warehouse and shipment of mouldings
Central material distribution
Preparation and distribution of material is automated, which enables effective manufacturing and a minimal error rate.
Energy savings of up to
40%
Sorting unit

Distribution unit with a decoding device absolutely excludes mistakes in the material

Dryer

Top modern molecular sieve dryer ensures the optimum preparation of material for manufacturing.

Distribution

Modern distribution system ensures fast and precise transport of material to individual machines

Hopper and colouring device

Vacuum hoppers and a volumetric colouring device ensure consistency in the amount of material and colour of components


Injection press

We have 36 Battenfeld and Negri Bossi machines, with a tonnage of 60 to 240 tonnes, all of which are equipped with peripheries and numericaly controled. We also have 2K injection machines.


Crusher

In each machine we can use low-speed, dust-free crushers, which enable us to implement waste-free manufacturing.
CLOSED PRESSING SYSTEM
Waste-free manufacturing
The environment is our priority, and therefore our manufacturing is strictly waste-free.

At the customer's request we can provide a closed pressing system, which guarantees maximum use of material.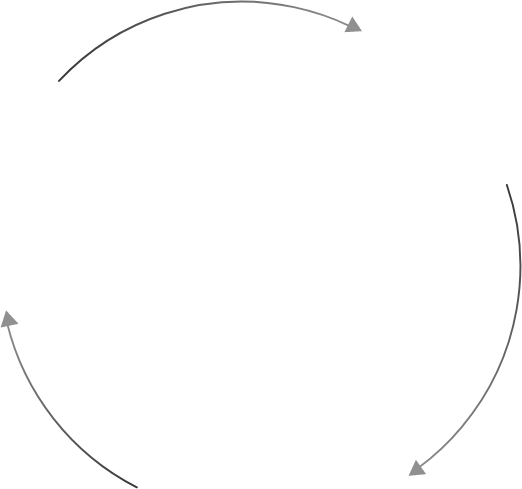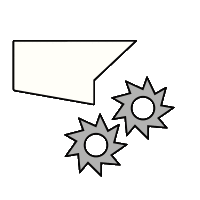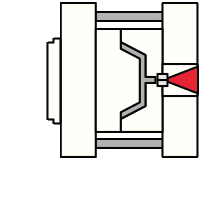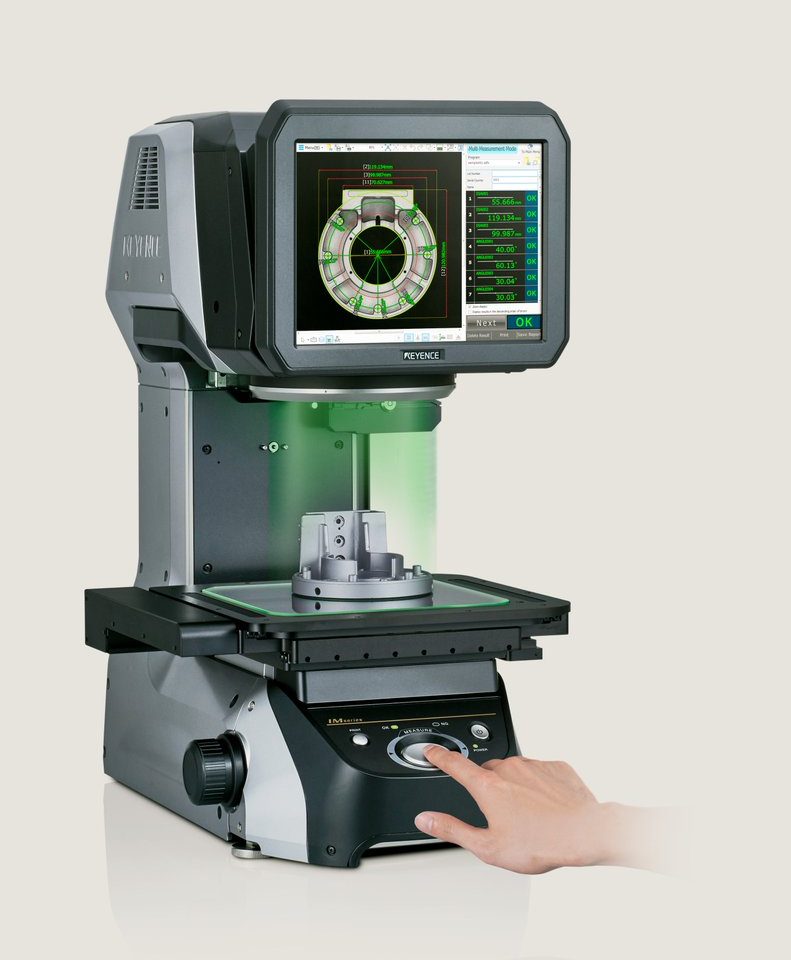 PRECISION OF MEASUREMENT
Digital Profile Projector
Keyence IM-7000 - Digital Profile Projector
- automatic identification of measuring points ensures that the same measurement results are always obtained
- automatic data logging and reporting
- measuring dimensions at specified heights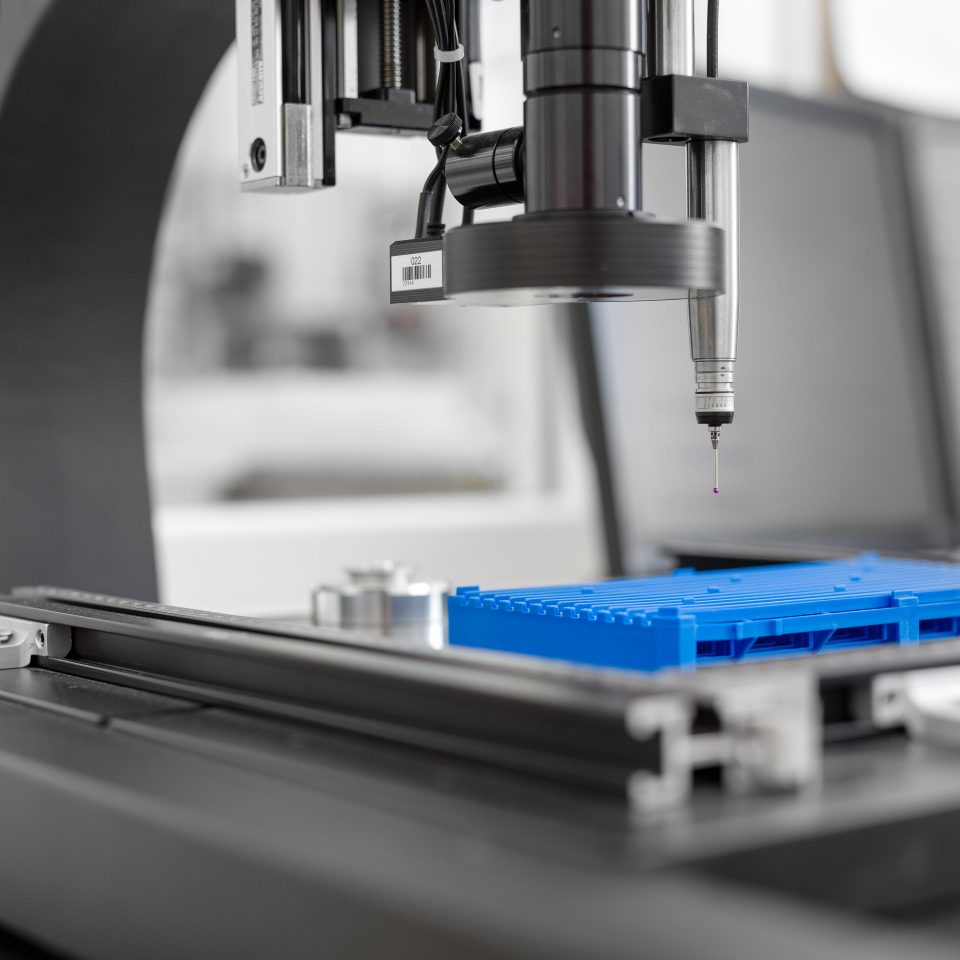 PRECISION OF MEASUREMENT
Quality management
An optical measurement device controls 99 various specific dimensions. It compares them with a 3D model with one click.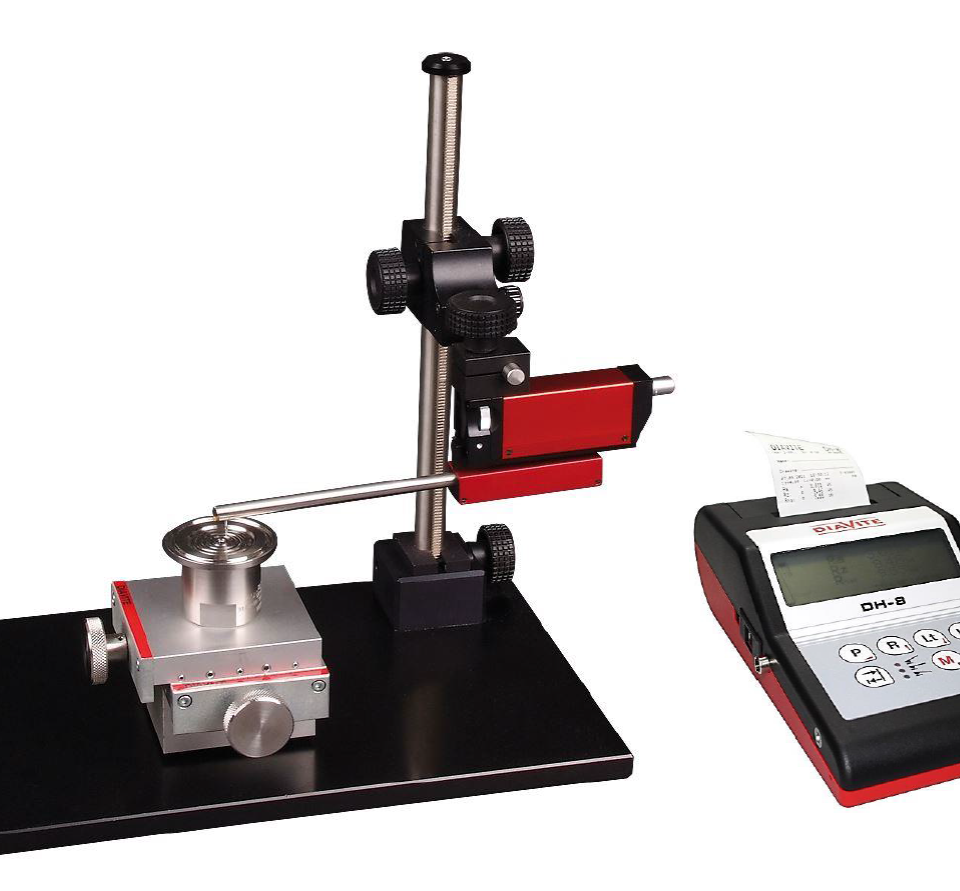 PRECISION OF MEASUREMENT
Roughness and Contour Measurement
Diavite DH - 8 - Roughness and Contour Measurement. We use a roughness and contour measuring device from the Swiss manufacturer DIAVITE including Diasoft software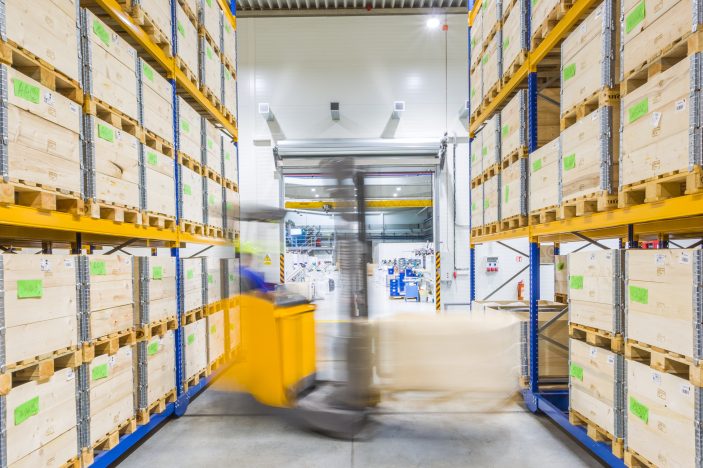 STORAGE AREAS
Warehouse management
Mobile storage enables considerable space saving. We have room for 3,000 pallets. The warehouse is linked directly to our internal bar code system, which enables us to implement FIFO.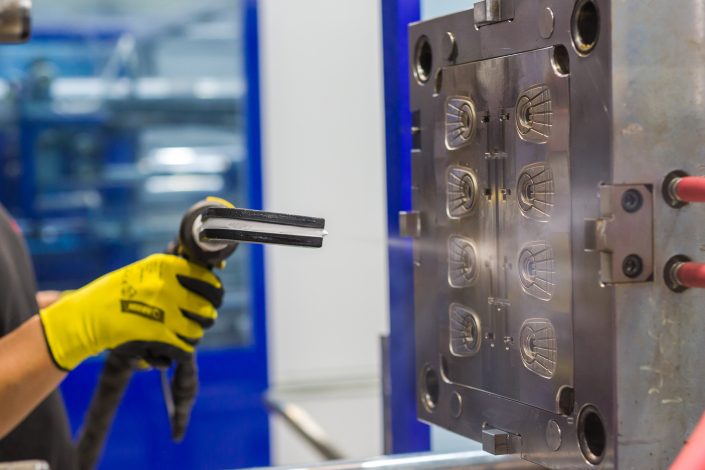 MANUFACTURING AND STORING
Care for moulds
Taking care of our customers' moulds is one of our priorities. The moulds receive regular maintenance and dry ice cleaning. We keep the moulds in a modern shelving system.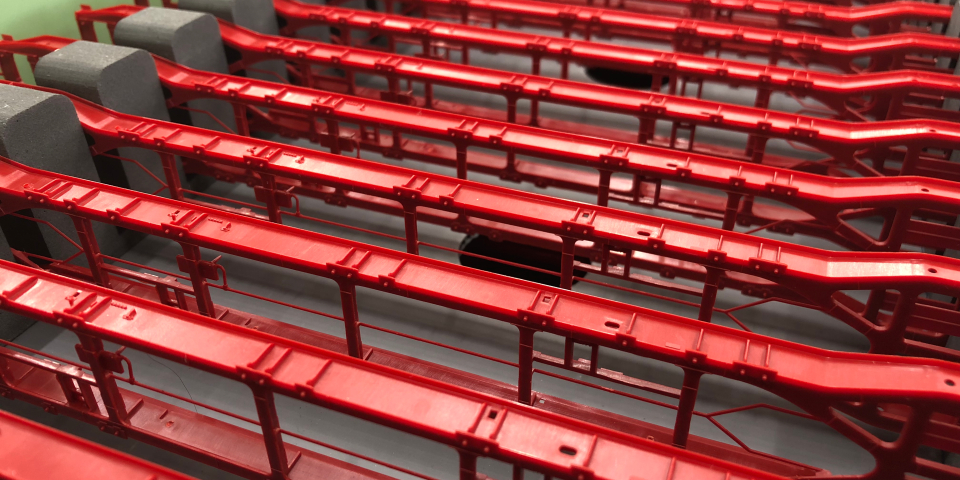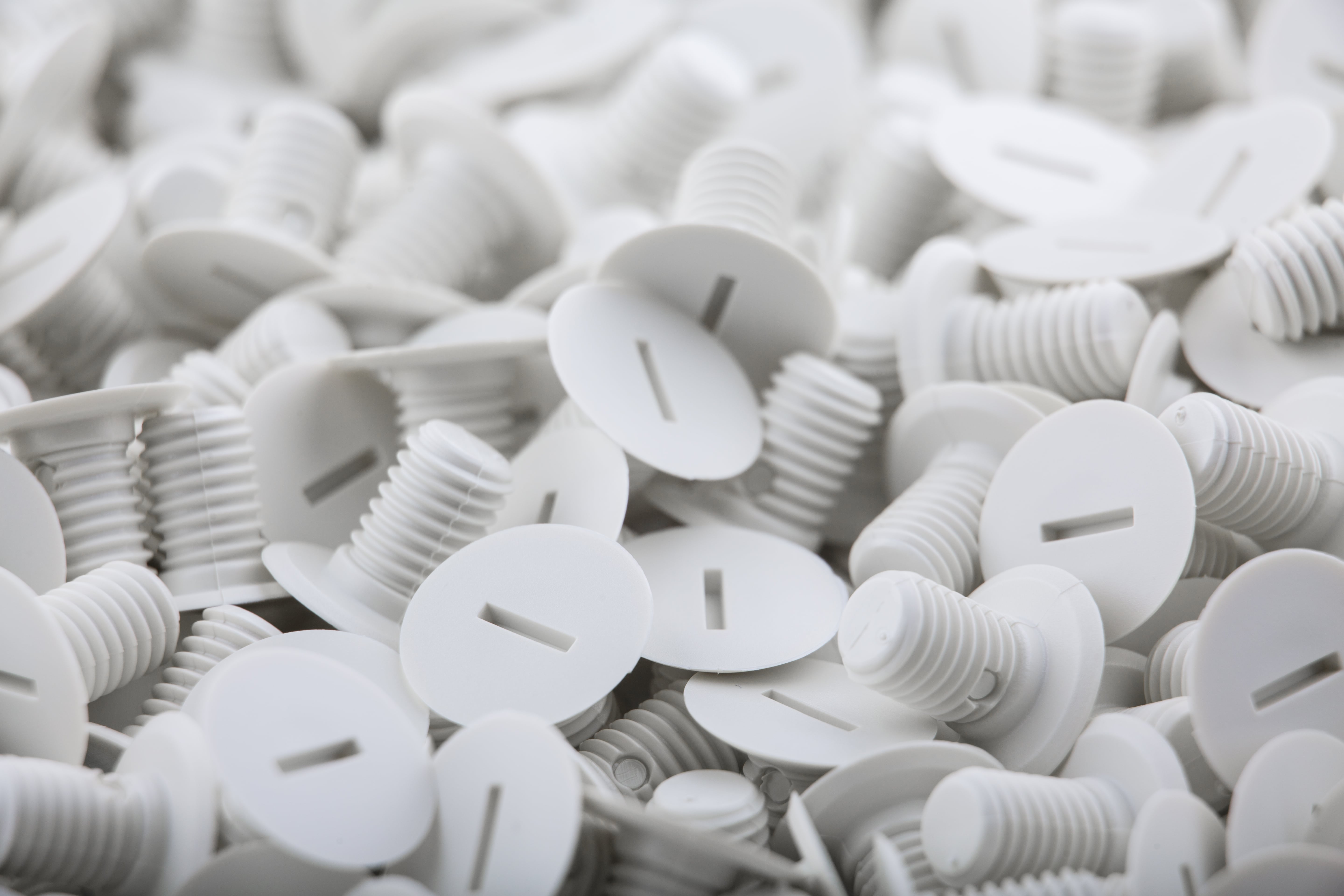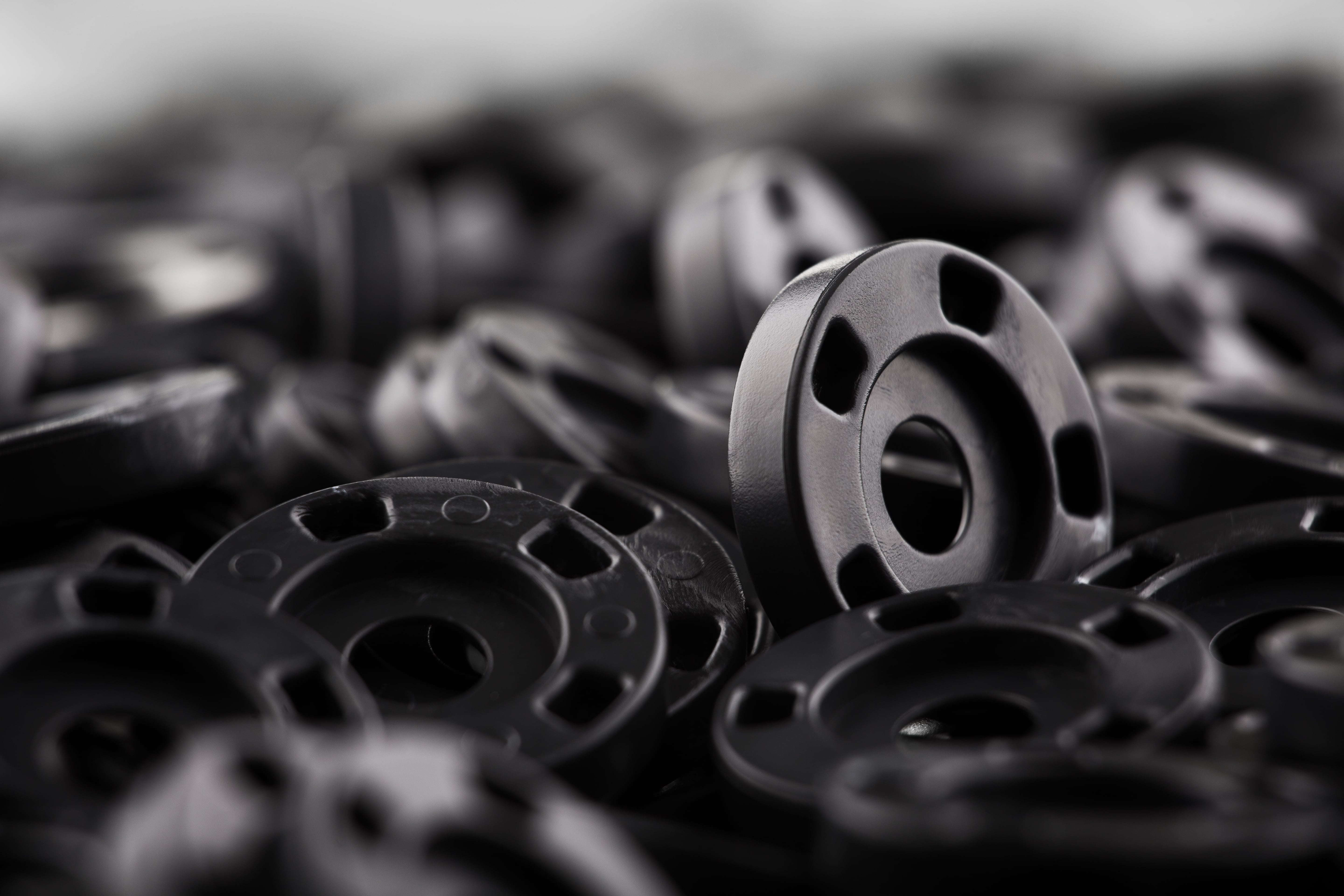 OUR SERVICES
What are we offering you?
Our aim is customer satisfaction. From assistance in constructing the products, selection of suitable material, manufacture of the mould and test samples to mass production.
What we do